Event to boost cinema in Saudi Arabia
Cinema Build KSA forum will take place on 14th & 15 April at Four Seasons hotel in Riyadh. The General Commission of Audiovisual Media (GCAM) joins Cinema Build KSA Forum. With a population of more than 32 million, and a majority of whom are under the age of 30, Saudis spend about $30 billion annually on tourism and entertainment outside the Kingdom, which makes the move to allow movie theatres open a domestic market expected to be worth up to $1bn in annual box-office sales by 2030. The Kingdom is set to have nearly 350 cinemas. With more than 2,500 screens which they project will create more than 30,000 jobs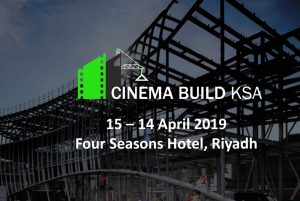 As the world eyes Saudi's efforts to open for social and entertainment activities, in connection with the kingdom Vision 2030 program that aims to pursue economic reforms with efforts to reduce dependence on oil, Saudi Arabia is unlocking the massive potential of their cinema market and aggressively inviting global and local providers to participate in these business opportunities. Hence, the Kingdom is tuned in to witness the launch of an unprecedented event dedicated to cinemas and movie theatres' design & construction, Cinema Build KSA forum will take place on the 14th & 15th of April 2019 at the Four Seasons hotel in Riyadh.
With a population of more than 32 million, and a majority of whom are under the age of 30, Saudis spend about $30 billion annually on tourism and entertainment outside the Kingdom, which makes the move to allow movie theatres open a domestic market expected to be worth up to $1bn in annual box-office sales by 2030. The Kingdom is set to have nearly 350 cinemas. With more than 2,500 screens which they project will create more than 30,000 jobs.
Organised by Eyes of Cities in collaboration with Great Minds Event Management Cinema Build KSA forum will represent a specialized event bringing together the key stakeholders across the design, construction & technology sectors to discuss the latest trends & techniques of building world-class cinemas in the Kingdom of Saudi Arabia. The event will also reveal a wide range of new building solutions and equipment used in developing future Cinemas, Multiplexes, and Malls to serve as a key contributor to the industry.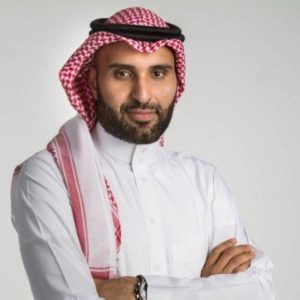 The KSA's General Commission for Audiovisual Media GCAM's CEO Mr. Bader Alzahrani said: "The cinema sector in Saudi Arabia will see significant growth, especially with GCAM's continuous efforts to facilitate and promote national and foreign investment to enter the sector. At the same time, GCAM is working toward achieving Quality of Life Program's goal by opening 45 cinemas by 2020, with emphasis on providing various different entertainment opportunities for everyone, which will enhance and contribute to diversifying the economy". Mr. Alzahrani will inaugurate Cinema Build KSA Forum and present the opening speech.
The General Commission for Audiovisual Media (GCAM), is the government organization in charge of developing, licensing and regulating the entire audiovisual market and industry in Saudi Arabia, including cinema operations and content.
Cinema Build KSA forum hosts a remarkable number of prominent speakers at its two days activities, including Mohamed Al Hashemi, Country Manager, KSA, Majid Al Futtaim Ventures LLC, Ashish Shukla, Chief Executive Officer, Cinepolis, Arpan Dutta, Head of Operation, Empire Cinemas & Sunil Puthan Veettil, Managing Director, Carnival Cinemas. Mohammed Obaidullah, Head of Compliance and Control, General Commission for Audiovisual Media (GCAM), Kamal Al Nuaimi, Head of Registry and Information (GCAM), Paul Schwarz, Partner at Acoustics, and Luke Somerville, the director at Compass Project Consulting.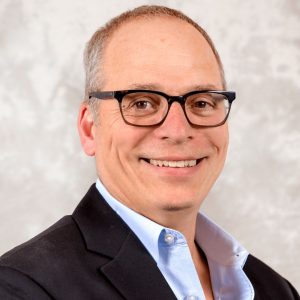 Partnering with Cinema Build KSA an outstanding number of high profile leading entities in the field of entertainment, Cinema constructions & technology like Fawaz Alhokair Group, Jeddah Park, Arabian Centers, Compass Project Management, TK Architects, & Design Novel Architecture.
Cinema Build KSA serves as a platform gathering experts from around the globe to be a part of the Saudi ambitious plans of opening over 2,500 screens in the next five years. With the licenses being issued to the first set of exhibitors, the authorities are setting up a clear road map to achieve their plan in becoming leaders in developing world-class cinemas.
The Forum is a part  of  MENA  Cinema Forum series which has gained a great reputation and brand exposure in the region and internationally  and  will offer  an  unparalleled  experience  and networking  opportunities.
Cinema  Build  KSA  which represents an exclusive opportunity for all KSA potential market- stakeholder and project owners under one roof to meet, and the discussions will focus on cinema industry competitiveness through design and innovative theming, redesigning existing  entertainment hubs  like shopping malls to embed  cinemas, as ways to allocate complimentary attractions for maximum profitability, and  material selection for different classes of cinemas.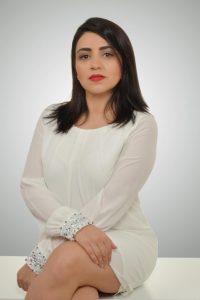 Commenting on Cinema Build KSA, Leila Masinaei, the Managing Partner at Great Minds Group, said: "Cinema industry is the MENA region is undergoing a massive and rapid expansion phase. The lifting of the 35-year cinema ban in KSA, fast population growth and urbanization, and the regional focus on economic diversification and new strategies that focus on the leisure and entertainment sectors are amongst some of the key factors for this growth. We, therefore, launched the region's first Cinema Focused Conference and Expo in Dubai in October of 2018. The event was a huge success. At the event, we learned about everyone's appetite for the KSA market, and received numerous requests to host a specific event in KSA".
She added: "what we aim for with Cinema Build KSA is to find out ways to bridge the gap between plans laid out by the authorities and the available expertise, suppliers and technical. We also aim to help estimate the workability and matching of the ambitious timelines by learning from regional and international experts about the best and most efficient options for design, construction, technical and technological advancements, business models and regulatory perspectives to meet global standards. At the moment, it is clear that the Kingdom is encouraging the influx of regional and international experts to increase the number of suppliers of cinema-specific construction materials and cinema technology to help meet the market's requirements" .
Talking about the technical side of the cinema industry, Jack Muffoletto, the Owner of TK Architects International said: "We are attending Cinema Build KSA because there is so much work to be done in KSA and we are uniquely qualified to help in the effort. It will take a lot of different individuals and talents to build the new cinema industry".
Muffoletto stressed that Cinema Build KSA is a rare opportunity to discover and better understand the people and the culture of KSA Cinemas themselves are complicated facilities and as we learn more about KSA we are better positioned to build relationships and alliances to design the best state-of-the-art cinemas tailored to the people of KSA".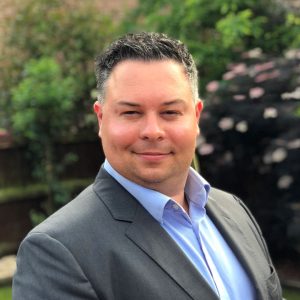 Ryan Arbabi, the technical director of Farrat, the Non-Structural Vibration Isolation Systems company, and one of the sponsors of the event said: "working with local contractors to meet the requirements of today's leading cinema operators is our driving goal and we continue to achieve this with a high-performance range of products that are easy to install and available locally".
He added: "Following the recent success of the MENA  Cinema Forum in 2018, we are confident that the event is key to demonstrating our ongoing commitment to the region and will provide local contractors with vital insight into cinema build best practice, and we will be introducing some brand new products in addition to delivering valuable and engaging technical content during our talks."
Cinema Build KSA forum is a specialised event bringing together the key stakeholders across the construction sector to discuss the design and construction of world-class cinemas in the Kingdom of Saudi Arabia. The event will also unveil a wide range of new building solutions and equipment used in developing future Cinemas, Multiplexes and Malls and will serve as a key contributor to the industry.     For details – https://cinemabuild.com